BLACK FRIDAY STEALS!

Valid Thursday, November 23
through Monday, November 27
Discounts and free items display automatically in the shopping cart.
FREE Shipping on Orders $99+*
+ AND +
Promo Savings:
$25 OFF any order of $250+
+ AND +


10% OFF any Barnel Z555+S Pole Saw Combo
Telescoping Pole, High-Speed Raker Saw w/ Sheath
6-15 ft. $188.99 209.99 /// 7.5-19 ft. $217.79 $241.99 /// 7.3-23 ft. $246.59 $273.99
Aggressive Tiger Tooth blade. Ships FREE to 48 states. Discount shown in cart.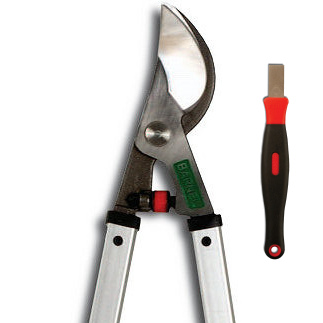 Buy any A or B series Barnel Lopper,
get one FREE B-Sharp sharpener!
From Barnel Anvil & Landscape Loppers category. One B-Sharp per order. $16.99 value!
Buy a Barnel hand pruner valued at $25+,
get a FREE BLS007 nylon sheath with EACH!
Any item from Barnel Hand Secateurs and Pruners priced $25+. $6.49 value!
Buy a Barnel Hedge Shear,
get one FREE B-NEW maintenance kit!
Any B1000L, B1010L, B1100S, B1100L, or B1100XL. One B-NEW per order. $29.99 value!
Buy up to 3 Barnel F3000C 7" curved-blade snips
for only $5 each $12.99 and save 60% off retail.
Limit 3 at this price. Discount automatically applies in your cart.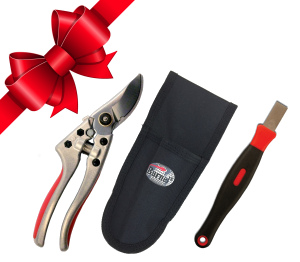 Gardener Gift Pack $53.60! $71.47 Retail
Save 25% with this special combo:
B808 8.25" forged precision hand pruner
+ BLS007 durable 9" nylon sheath
+ B-Sharp diamond media sharpener
(see details and add to cart)


Promotion Details
* FREE SHIPPING for any order, with a subtotal of $99 or greater, that ships to the contiguous USA (48 states).
Minimum order amounts are calculated after any other existing or automatic discounts are applied. Minimums also exclude shipping costs, such as those to international customers.
Our standard Shipping and Return Policies apply to all orders.
Free and discounted items are subject to availability.
Black Friday savings begin 12:00am PT Thursday, November 23, 2023 and expire 11:59pm PT Monday, November 27, 2023.
We are enjoying the Thanksgiving holiday at home with our families, and all holiday weekend orders will ship when we reopen Monday, November 27.